(Treba mi pomoc)
Full body avatar

: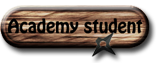 taj Pon 27 Nov 2017 - 20:23
Kako da see lelvelujem I kako da to radim
Full body avatar

:
taj Pon 27 Nov 2017 - 20:37
https://discord.gg/VfKjEpu
Udji na discord, ovo je chat gde komuniciramo i objasnjamo sve novim igracima.Napravi acc i ovim linkom udji u nas server. Neko je tu skoro uvek. Eventualno ne ujutru kada spavaju xDD
taj Uto 28 Nov 2017 - 0:21
Levelovati se mozes tako sto pises postove tj. roleplay-ujes(to treba da izgleda fino- u zagradi opis osecanja,okoline,onoga sto radis, a van zagrade misli i govor uglavnom,mada ima raznih varijacija, ne moras se striktno pridrzavati ove forme) ili putem sparinga ali za to je potrebno da budes genin.
taj Uto 28 Nov 2017 - 18:38
Molim i ja za pomoc ovde.. Za pocetak, izvinjavam se zbog spama u tudjoj temi ali nisam primetila temu za "glupa pitanja" ili slicno a chatu na forumu iz nekog razloga ne mogu da pristupim,pa koristim da pisem ovde. Zanima me vezano za rasporedjivanje po kampovima, po kom principu se to izvrsava i da li ima neka tema? Pokusala sam pronaci ali ....
Pozdrav

taj Uto 28 Nov 2017 - 19:25
Stize pomoc xD cekaj zar ti nije izaslo sa leve strane kao Start Game i kliknes na to a kamp dobijas Random e sad moguce je da ti to nije iskocilo posto mi se dosta ljudi zali na to ali ako imas tako nekih bas zeznuti problema dodji na discord i pitaj admine za pomoc
Full body avatar

:
taj Uto 28 Nov 2017 - 23:26
Pitajte ovde sta god ne znate kada vec necete dodjete na discord chat da u sekundi sve pohvatamo.
✦✦✦✦✦✦✦

Kin pasivne tehnike :


#card270 #card538 #card96
taj Sre 29 Nov 2017 - 2:57
Udji bre na disc pusimo kuris
URIS PUSIKURIS ZELIM URIS PUSIKURIS:

NEEEEEEEEEEEEE KAKOOOOOOOOOOOOOO

taj Čet 30 Nov 2017 - 19:51
Trebalo bi onda stalno neko da visi na "disc" -u da bi odgovarao svima ponaosob na pitanja ako se ne pise u jednoj, zasebnoj temi..
Full body avatar

:
taj Pet 1 Dec 2017 - 21:45
Na Discordu uvek ima nekoga osim u ranim jutarnjim satima.
Tako da tamo udjite i pitajte sta god vas zanima.

Full body avatar

:

taj Sub 2 Dec 2017 - 2:27
jbg
My allies are my sword and I am their shield
Ne možete odgovarati na teme u ovom forumu