Full body avatar

: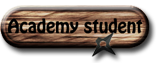 500/1000

500/1000

500/1000
on Fri Oct 13, 2017 9:46 pm
Hello everyone!

Nisam znala gde bih drugo mogla da postavim ovu temu, pa neka je za sad ovde.

S obzirom da sam se i ja opet zarazila ovim kancerom i da ću verovatno biti aktivna, molim vas, u slučaju bilo kakvih nedoumica vezano za engleski jezik i njegovu upotrebu, da se obratite meni. Pripadne mi muka kada vidim da niste u stanju da odredite gde se stavlja član, koje vreme treba da upotrebite. Nije da mašite vremena, nego izmišljate nova itd. Zilion drugih stvari. Ako treba šaljite mi u inbox vaše postove, kako bi ih ispravila. Ružno je jako videti tako nešto, pogotovo ako nam je namera da privučemo strance. Iskoristimo to dok se testira forum da se i vi malo podsetite ili naučite ako već ne znate taj čuveni engleski.

Pozdrav.
Full body avatar

:

500/1000

500/1000

500/1000
on Fri Oct 13, 2017 10:17 pm
 "Rpajte" u off topic: Trenutno je kreacija foruma u blagoj stagnaciji ali uskoro ce biti zavrsen. Na molbu Siegharta dopustio sam Roleplayanje na sprskom po jednom baru u kampovima. Nazalost i roleplay na srpski je tragedija. Potrudite se molim vas da roleplay bude interasatan za citanje ma na koji jezik bio.
Nikoga na interesuje koliko trepavica vam je bilo iznad levog oka. Takodje (ima sve u pravilma) al opet da kazem.
___________________

"Ulazi i sve pozdravlja"

__________________

nije roleplay post.


Vezbajte ovde svi. Uskoro ce pocne pa necemo tolerisati. "I be with my family yesterday." 
Much love <3
Permissions in this forum:
You
cannot
reply to topics in this forum